Auto-Rx is designed to clean while you drive. Most major repairs are a result of dirty parts. Poor compression can be a result of sticky ring packs and a small investment in Auto-Rx® Plus can greatly improve piston ring and cylinder bore sealing. $25 is a lot better than a $2,500 mechanics bill.
A poor shifting automatic transmission can be caused by sticky shifting modules or a gummed up torque convertor. Auto-Rx® Plus can get in there and free up those shifting modules and your torque converter. Again, $25 is way better than being stuck with a $2,500 service bill.
STEP 1:
Add 2 full, 12 fluid ounce bottles of Auto-Rx® Plus, as part of a fresh oil change, with a new filter installed.
STEP 2:
For all oils treated with Auto-Rx® Plus, drive 3,000 Miles.
STEP 3:
Drain out the oil and install new oil and filter. Drive 3,000-4,000 miles and do new oil and filter change like you normally would. Application is finished at this point.
STEP 4:
For Vehicles With Heavy Or Extreme Engine Sludge, We Recommend You Repeat These Steps With A 2nd Application Of 2 Full, 12 Fluid Ounce Bottles Of Auto-Rx® Plus, As Part Of A Fresh Oil Change, With A New Filter Installed.
For those experiencing oil consumption it is recommended that you inspect the PCV valve and replace if needed. A sticky PCV valve will trap positive pressure and force oil burning, as well as promoting sludge.
This application is also useful for those that own collectible cars, whereby the vehicle is only driven 1000 to 2000 miles per year.
Important Information: It is possible that the oil filter will become full of contaminants before the end of the application. At that point the oil will flow around the filter in the bypass mode. If you do hear abnormal valve ticking or noise, change out the oil filter and proceed to the recommended mileage. If this is not possible, change the oil and filter.
Auto-Rx Plus is the only product designed to safely clean as you drive.
Valve cover before using Auto-Rx® Plus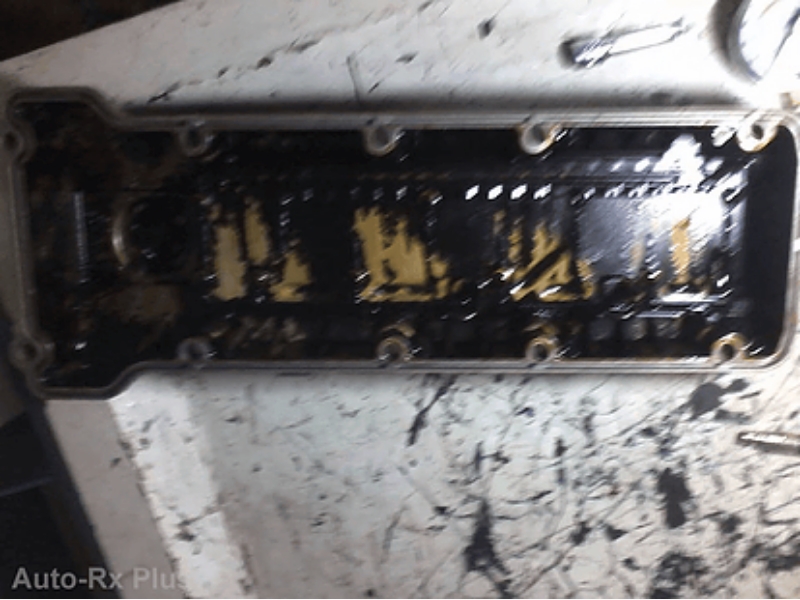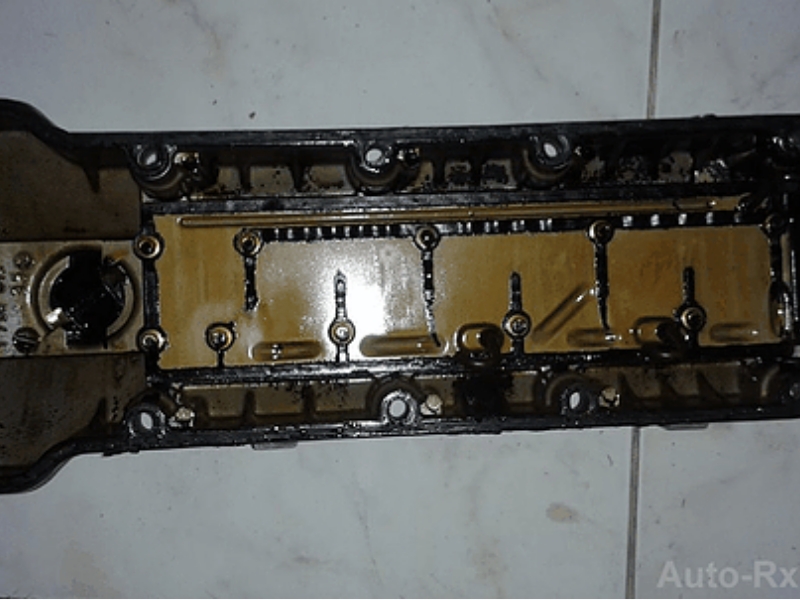 Auto-Rx® Plus can save you thousands!
Valve cover after using Auto-Rx® Plus